Vacation time! If you think about it for a minute, the whole childhood was spent waiting to become an adult, and the entire adult life is spent gathering enough holidays to finally go on the vacations you have been planning since middle school. And when you ultimately save up enough and get your leave requests approved comes the job of finding the perfect place to stay.
While our ninth-grade self might have planned every aspect of our plan, we must leave out certain pesky stuff such as the place of accommodation, the budget, and similar details.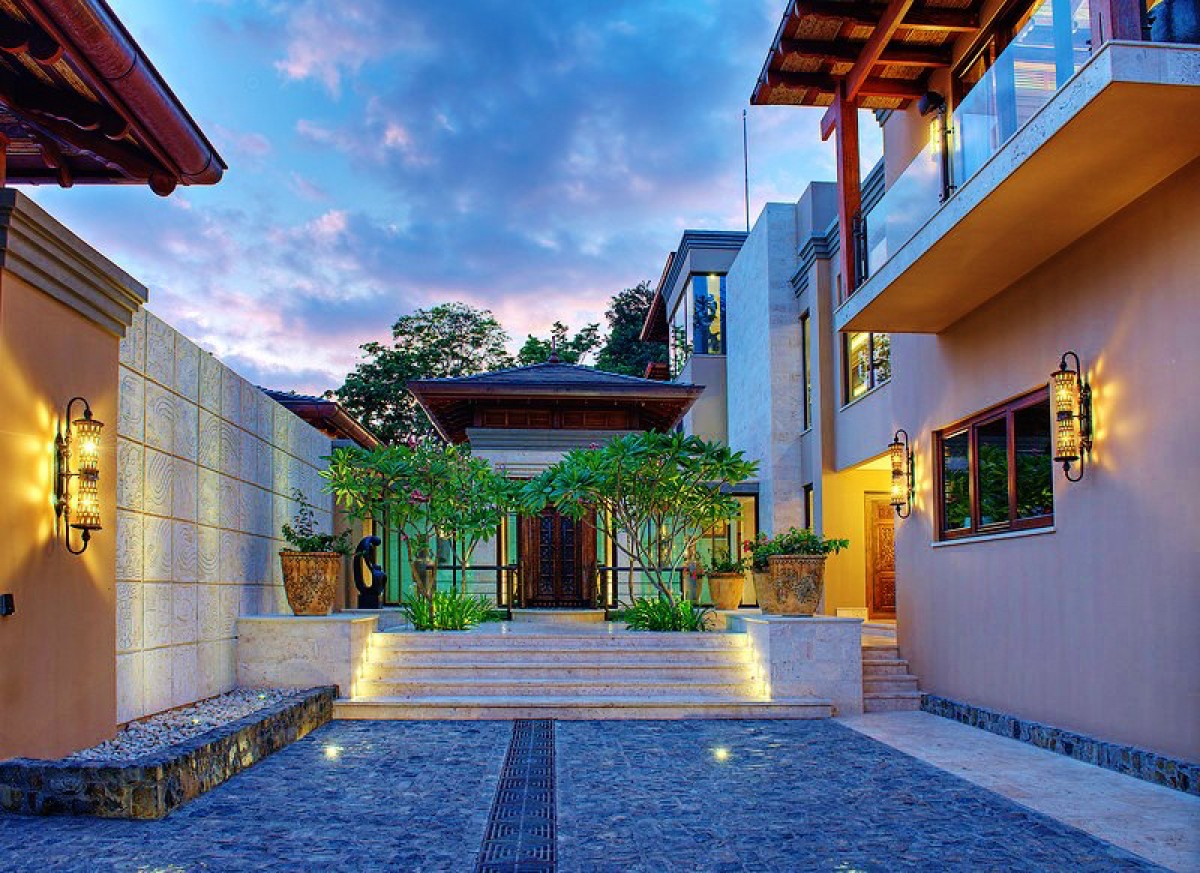 Costa Rica remains to be a popular tourist destination for several reasons. Maybe it is the lush greenery that surrounds every turn or the turquoise waves that gush past the shore; there is no denying that Costa Rica oozes charm in every inch.
Costa Rica is a mountainous, tropical nation in Central America with Caribbean and Pacific coasts. A quarter of its area is protected jungle, home to many animals like spider monkeysirds. Costa Rica is well-known for its beaches, volcanoes, and biodiversity, even the city of San Jose, is home tobeingultural institutions like the Pre-Columbian Gold Museum.
Now, onto the best bit. In this article, we will look at the Villa Manzu.
Villa Manzu, located in Costa Rica's magnificent grounds of the Peninsula Papagayo, is a segregated haven. This five-acre, eight-suite estate has plenty of space to spread out, from the two swimming pools and spa to the movie room and large bar/party area. It has just over 30,000 square feet of living space. The grounds are lined with hammocks, seats, and tranquil spaces that are great for taking in the 180-degree sea views and watching monkeys play in the trees while enjoying some peace & quiet.
The initial plan for Villa Manzu was for it to be a private home with lots of space for entertainment.
In Chorotegan, the language of the local indigenous population, the word "maize" translates as "friends." The owner decided that this property, which sits on five acres of land and contains eight enormous bedrooms, would be better suited to being a boutique hotel—one where you can only rent out the estate in its entirety. This decision was made not long after it was finished.
Villa Manzu offers a unique combination of seclusion, opulent lodging, first-rate service, and a gourmet team committed to your group's culinary preferences. The eight bedrooms in Villa Manzu are spacious suites, each with unique interior decoration. The staff has experience working at prestigious hotels.
Before gathering for festive cocktails and feast-style meals in one of the villa's two bars, guests can spend their days stretching out at the yoga pavilion, watching monkeys play from a sun lounger, or taking one of the property's dozen surfboards and stand-up paddleboards for a spin at the exclusive Playa Prieta Beach Club.
One of the key specialties of Villa Manzu that is, apart from its exquisite view, and stunning decorations, is its impeccable host of staff. Exemplary service is guaranteed if you are booking your stay with Villa Manzu.
With an array of world-class chefs hired, the culinary team provides breakfast, lunch, supper, and even snacks at night. The meals are prepared in-house and are known to be as lip-smacking as they look. You can even get substantial hors d'oeuvres to tide you over till the next meal if your surf session makes you a little hungry.
The roles played by the butlers in the Villa Manzu are one of a kind. In addition to being your butlers, the butlers act as your in-house bartenders, ensuring you always have a drink available, whether it's a freshly cracked coconut for hydration and refreshment or a spirit-forward cocktail. Exactly like in the movies, where your glass is never left empty.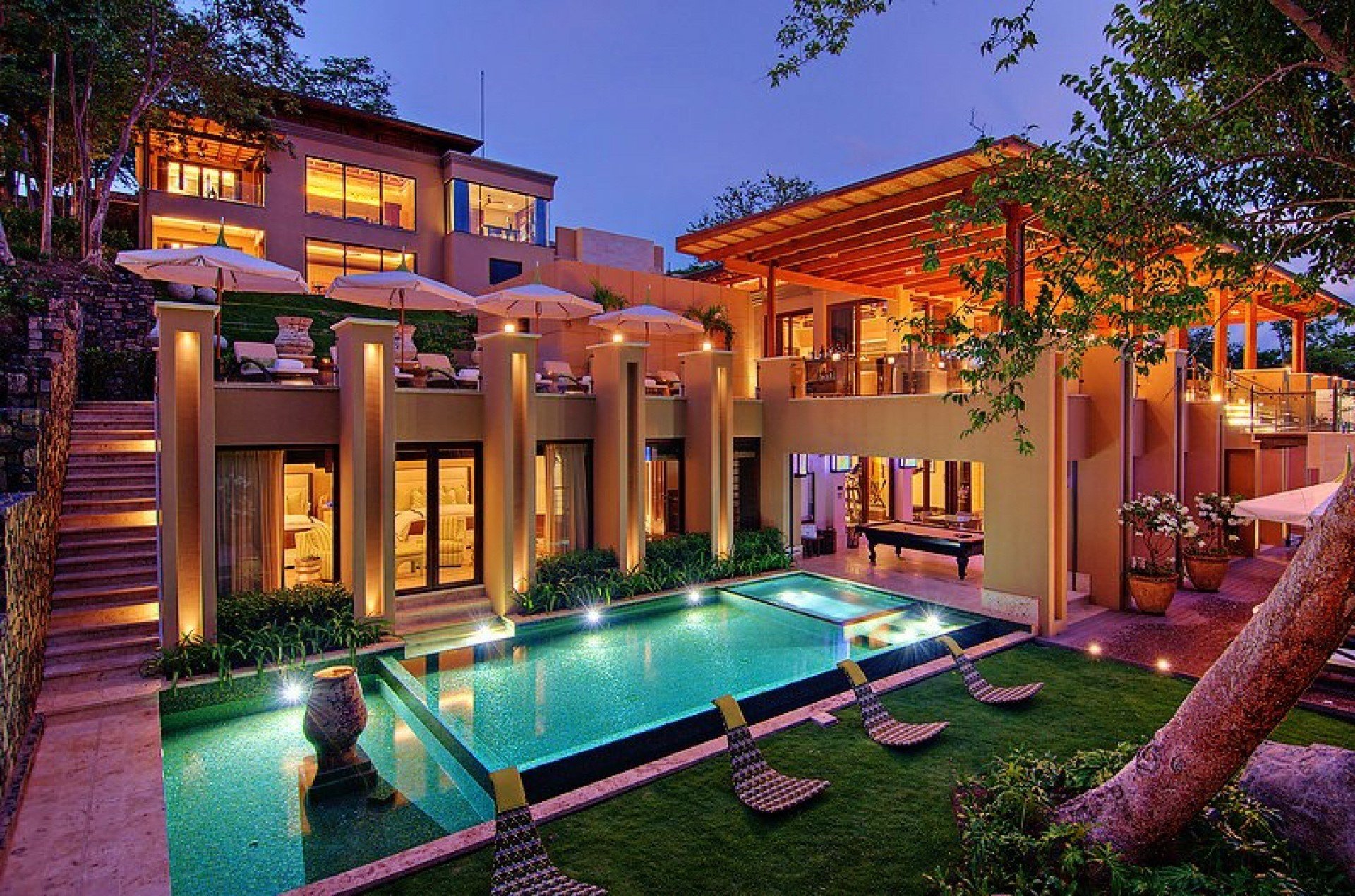 You can viably curate your meals! The culinary staff focuses on showcasing organic and local seasonal ingredients. They are equipped to appease any discerning palate from anywhere in the world. The team will work with you in advance to create a meal unique to your stay and can take certain dietary preferences and restrictions into account.
Gourmet meals that guarantee daily variation and inventiveness are to be expected. Family-style cookouts by the water or five-course seated dinners with wine pairings are just a few meal options. If you're following a particular detox plan, they can even assist in creating dishes, especially for your stay.
A jaw-dropping venue that is every bit deserving of its hype, Villa Manzu can easily be called a miniature replica of what heaven would look like for the beach-lovers. An enclosed area that would grant you every bit of privacy and quiet you would like, it is as much of a haven as a beautiful vision.
Breakfast, lunch, and dinner are all included, along with wine, beer, and cocktails. Luxuries like a trip on Manzu's own Nimbus speed boat, laundry, surfing lessons with a staff member, lunch on a private beach, and more are also included.
Though a bit expensive, Villa Manzu lives up to every penny spent. So start saving and book your reservations well in advance for the vacation of your lives!